Violent Crimes Attorneys in Clarksville
Hard-Working, Well-Respected & Experienced Lawyers
If you have been charged with a serious violent crime, you may not know where to turn. You may not be aware that a weak defense could lead to a conviction, which would subsequently lead to possible prison time, hefty fines, and a scar on your permanent record. With a felony conviction on your record in Tennessee, you may not be able to get a higher paying job, be able to rent or own a home, and may face possible issues with child visitation and custody
At Runyon & Runyon, we know there is more to the story. Our Clarksville criminal defense attorney has police experience and have developed relationships over many, many years, both in law enforcement and in the legal profession. We know how to investigate a crime to the fullest extent. We make it our business to protect the rights of our clients and provide them with a strong defense that can protect their reputation and their freedom.
If you or someone you love is facing criminal charges, call our esteemed Clarksville violent crime attorneys at Runyon & Runyon at (931) 805-4445 to schedule a consultation.
Examples of Violent Crimes
Some of the criminal charges we defend include but are not limited to:
Kidnapping
Manslaughter
Murder
Rape
Sexual Assault
Assault and Battery
Why Choose Runyon & Runyon?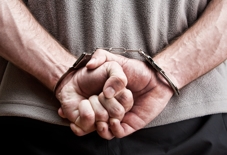 Our esteemed violent crime attorneys come from a long history of defending crimes in Clarksville, TN; the firm of Runyon & Runyon was established in 1929. We are a premier criminal defense firm in the area because we take the time to cater to each client as individuals.
We encourage frequent communication and try to ease the client's mind by letting them know we are building them a solid defense. When you choose Runyon & Runyon to represent you, you are choosing experience, compassion, and knowledge. We are firmly established and community endorsed.