Clarksville Car Accident Lawyer
Car Accident Lawyers in Tennessee
Since 1929, injury victims in the Clarksville area have relied on the Personal Injury law firm of Runyon & Runyon to pursue the compensation they deserve after suffering injury in car accidents in Clarksville, TN. Honest, hardworking people frequently have many questions about their financial future after suffering serious or catastrophic injuries. When an individual suffers personal injury due to the negligence of another, the sense of loss can be amplified by the knowledge that the accident victim did nothing wrong. This is where our Clarksville car accident lawyers can help.
Why Choose Runyon & Runyon?
The Clarksville personal injury lawyers at Runyon & Runyon zealously pursue claims on behalf of clients injured in car accidents caused by negligent drivers.
The firm provides thorough analysis, individualized to each auto accident claim.
Attorney Ray Runyon attentively listens to each client to learn the details surrounding the Clarksville car accident and launches an investigation to find evidence that may be lost without diligent footwork.
​​​
Contact our Clarksville Car Accident Lawyers today to discuss your case!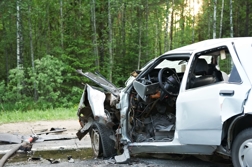 How Our Firm Can Help You After A Clarksville Car Accident
The Clarksville car accident lawyers Runyon & Runyon understand that road conditions, including potential design defects of an intersection may lead to claims against the government for negligence. In drunk driving accidents, an establishment may be held liable for negligently serving an already intoxicated patron who later is involved in a crash. The firm is dedicated to helping clients recover the maximum compensation allowable under the law, which includes investigating every aspect of a crash.
Runyon & Runyon has a long-standing tradition of providing exceptional personal service, sound legal advice and zealous representation in car accident cases. Clients of Runyon & Runyon frequently refer their friends and family to the firm for representation — a testament to the quality legal representation that is important to the car accident attorneys at the firm.
Contact Experienced Car Accident Lawyers in Clarksville, Tennessee
To arrange a free consultation with trusted personal injury lawyers in Clarksville, TN, contact Runyon & Runyon online or call (931) 805-4445. All communications with the firm are confidential.