Clarksville Military Divorce Attorneys
Serving the Community Since 1929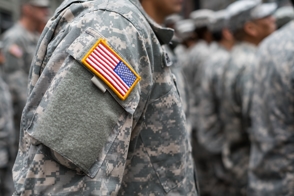 Divorce by itself is difficult enough. Throw in the complexities of military service and it is not unusual for clients to simply feel overwhelmed.
It does not have to be this way. Instead of feeling overwhelmed, reach out to the experienced Clarksville military divorce attorneys of Runyon & Runyon. Since 1929, the firm has represented clients just like you throughout the Clarksville area and beyond.
If you are going through divorce, we are here to help you through the process. Contact our firm today.
Clarksville Military Retirement Benefits Lawyers Serving Fort Campbell
Today, the firm regularly advises clients associated with Fort Campbell and the 101st Airborne Division. Runyon & Runyon understands issues associated with military divorce, such as the division of retirement and benefits.The firm's Clarksville divorce attorneys know how to anticipate future post-divorce issues such as relocation and incorporates those issues into current divorce agreements, thus managing and preempting expensive family conflict before it even begins.This cost-effective approach characterizes the services provided by Runyon & Runyon.
Why Choose Runyon & Runyon?
The firm considers itself an advisor to regular people about their regular problems.
Clients are treated like people.
Lawyers and staff alike at Runyon & Runyon understand that, in Clarksville, clients can often be made for life.
The firm, therefore, adopts a like-minded long-term approach to its matters.
The firm also understands the nuances that can be involved in military divorces with respect to difficult benefits and retirements questions.
Runyon & Runyon will help you assess your legal options and the best timing of how and when to act on those options.
Understanding Divorce in Tennessee
Divorce is becoming more and more common in the United States among civilian and military personnel. However, those stationed in states they don't normally call home need to understand the specific requirements if divorce is the only option.
In Tennessee, a couple can file for divorce if they satisfy the residency requirement of six months. Tennessee is a no-fault divorce state, so there isn't a requirement for grounds. However, that doesn't necessarily mean that the process will lack complications. This is especially true if the couple can't agree on all the terms of the divorce. In such cases, the divorce is considered to be contested.
What is being contested can include the issues involving:
Child custody
Division of assets
Alimony
Military couples also need to consider regulations that govern support to the non-military spouse while the divorce is in process.
Often, one of the most contentious issues in a divorce is the custody of children. Members of the military may find that the courts are prejudiced against them because they can be suddenly unavailable. Soldiers should create a detailed family care plan that proves to the court that being in the service isn't going to negatively affect the children's lives.
Divorce is generally difficult for any couple, but members of the military face special issues. They may not be considered state residents or their obligations to their branch of the armed services may require the member to move from Tennessee before all the issues in a contested divorce are settled. An attorney may be helpful in negotiating a settlement that is fair to both parties and allows everyone to move on to a new life.
Experienced Attorneys for Military Divorce Issues, Including Child Relocation
Discuss your questions with the experienced Clarksville military divorce attorneys of Runyon & Runyon by calling to schedule an initial consultation:
Call (931) 805-4445. Prospective clients may also contact the firm online to make an appointment. All communications remain entirely confidential.