Clarksville Military Divorce Attorneys
Serving the Community Since 1929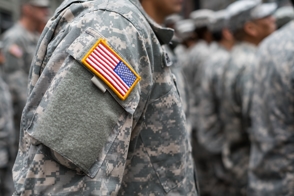 Divorce by itself is difficult enough. Throw in the complexities of military service and it is not unusual for clients to simply feel overwhelmed.
It does not have to be this way. Instead of feeling overwhelmed, reach out to the experienced Clarksville military divorce attorneys of Runyon & Runyon. Since 1929, the firm has represented clients just like you throughout the Clarksville area and beyond.
Clarksville Military Retirement Benefits Lawyers Serving Fort Campbell
Today, the firm regularly advises clients associated with Fort Campbell and the 101st Airborne Division. Runyon & Runyon understands issues associated with military divorce, such as the division of retirement and benefits.The firm's Clarksville divorce attorneys know how to anticipate future post-divorce issues such as relocation and incorporates those issues into current divorce agreements, thus managing and preempting expensive family conflict before it even begins.This cost-effective approach characterizes the services provided by Runyon & Runyon.
Why Choose Runyon & Runyon?
The firm considers itself an advisor to regular people about their regular problems.
Clients are treated like people.
Lawyers and staff alike at Runyon & Runyon understand that, in Clarksville, clients can often be made for life.
The firm, therefore, adopts a like-minded long-term approach to its matters.
The firm also understands the nuances that can be involved in military divorces with respect to difficult benefits and retirements questions.
Runyon & Runyon will help you assess your legal options and the best timing of how and when to act on those options.
Experienced Attorneys for Military Divorce Issues, Including Child Relocation
Discuss your questions with the experienced Clarksville military divorce attorneys of Runyon & Runyon by calling to schedule an initial consultation: Call (931) 805-4445. Prospective clients may also contact the firm online to make an appointment. All communications remain entirely confidential.